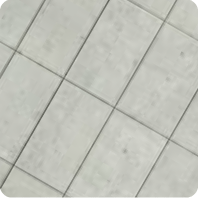 Product Highlights
Durable


Anti-Corrosion


Prevents Icing


Anti-Graffiti


Moisture Repellant


Prevents cracking


Salt Protector


HiOmega®Polymer Concrete:
A blend of zero VOC, eco-friendly HiBond ELO with sand/concrete and water. The mixture uses about 50 % less water than conventional concrete mixes. This savings of water speeds the drying process. As well, after drying, the concrete will not freeze and crack in cold winter climates.
HiOmega®Polymer Concrete is more resistant to chemicals, acid and water and further sealants are not needed to protect the surface.
Concrete Sealer:
Protect existing concrete, stamped concrete, bricks and tiles with a thin layer of HiOmega® Epoxy Clear Coat - a water repellant coating which will prevent moisture from seeping into and destroying concrete. Blended with UV hardeners, HiOmega® Epoxy Clear Coat cures quickly in natural sunlight to a hard marble like finish.
AntiGraffiti Coating:
Protect concrete walls and fences with
Green Graffiti CoatTM antigraffiti coating. A clear liquid, zero VOC, eco-friendly coating which can be painted on with a brush or roller or sprayed on with a low pressure high volume sprayer, Green Graffiti CoatTM with blended UV hardeners will dry in natural sunlight to a clear, smooth finish. Tagging can be more easily removed without damaging the surface.