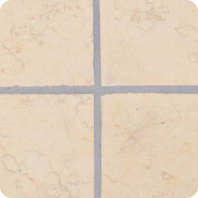 Product Highlights
Durable


Abrasion Resistant


Beautiful


Moisture Repellent


Functional


Impact Absorbing


Protectant


Linoleum:
Used in the production of linoleum, HiOmega® linseed oil with polynsaturates has 40 % greater functionality per volume than conventional linseed oil.
Flooring Adhesive:
Used as a flooring adhesive for linoleum, vinyl or tile floors, zero VOC two part HiBond epoxy adhesive is low odor, strong and environmentally friendly.
Natural Stone Tiles:
A blend of zero VOC two part HiBond 7012 epoxy adhesive and natural stone chips creates a beautiful and durable tile.
Rubber Impact Floors:
HiOmega® Impact Absorbing flooring is a blend of recycled rubber and zero VOC HiBond ELO.

Floor Protectant:
HiOmega® epoxy water repellant clear coating applied as a thin layer over natural stone, travertine tile, brick or pavers will protect surface from moisture, stains and spills.