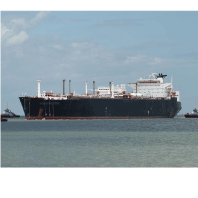 Product Highlights
Durable


Anti-Corrosion


Anti-Graffiti


Water Repellant


Rust Protector


Salt Protector


Zero VOC, Polar Marine Epoxy coatings are one part epoxy coatings which are based on HiOmega® UV epoxy resin with proprietary anti-barnacle compound.
Polar Marine Epoxy coatings have excellent adhesion to metal, wood, fiberglass and other substrates. Suitable for use on boat hulls, concrete and wood and metal pilings. This coating will protect against rust, salt, or other corrosions as well as acting as a water and barnacle repellant. The coating will reduce barnacle adhesion by 90 %.
Eco-friendly Polar Marine Epoxy coatings do not contain any pesticides, algicides or heavy metals.
Polar Marine Epoxy cures in natural sunlight and underwater to form a smooth, hard, marble like finish which may be color tinted to adjust appearance.