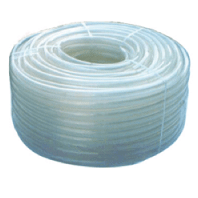 Product Highlights
Eco-friendly


High Oxirane


Plasticizer


Stabilizer


All Natural


Flexible PVC


Coatings


HiBond 7012 epoxidized linseed oil (ELO) is plasticizer/stabilizer for use epoxy coatings, paints and flexible pvc production.
With a higher than average oxirane oxygen content ranging from 11 to 15, HiBond 7012 provides greater functionality when used at the same concentration as conventional epoxidized linseed oil or soybean oil plasticizers/stabilizers.
Derived from all natural, renewable and sustainable resources, HiBond 7012 ELO can be used in any application where conventional ELO is used and will further improve light and heat stability. HiBond 7012 ELO can also be used to replace, substitute or extend more toxic plasticizers.