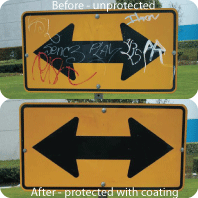 Product Highlights
Durable


Easy to clean


Fire Retardant


Anti-Graffiti


Moisture Repellant


Anti-corrosion


Eco-friendly


Zero VOC , eco-friendly HiOmega® clear coat is a one part epoxy coating. Extremely durable, HiOmega® clear coat will protect exterior and interior walls. Can be applied with a brush, roller or spraygun directly onto wood, brick, drywall, cement, tile, metal, steel or aluminum walls. Can also be applied over painted or finished surfaces such as road signs, mailboxes, transformers etc.
HiOmega® clear coat dries quickly to a smooth finish in natural sunlight or UV light. Simply washing with water will maintain a clean, worry free surface.
HiOmega® clear coat will protect against rust, salt, or other corrosions as well as acting as a water repellant and anti-graffiti coating. Optional fire retardants can be added. Color tints can also be added.