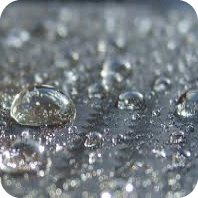 Product Highlights
Durable


Repels Water


Anti-Graffiti


Corrosion Resistant


Eco Friendly


Rust Protector


Salt Protector


Zero VOC, environmentally friendly HiOmega® Epoxy Clear Coat repels water from stone, cement, bricks, metal, wood, paper and fabric surfaces. Can be used on wood decks, outdoor furniture, walls, driveways, metal, steel or aluminum etc.
Once the coating cures in natural sunlight, the surface is protected not only from moisture but also from salt, rust, weathering and graffiti. UV hardeners can be added to speed dry time.
Can be applied with sprayer, roller or brush. Apply to clean and dry surfaces for best results.